A Total Home WiFi Monitoring Service
We know you are concerned about where your kids go on the Internet. You've tried to setup parental controls on the family PC. And then you regretted those limits when they blocked you from using the same PC.
Don't fret, we have all suffered these things. You are not alone! Thankfully we now have Kindera Home Service to put things right.
Kindera attacks the root of the problem and solves parental control completely. With no software to install on any of your computers or devices. In fact Kindera is so amazingly easy to set up that you're going to tell all your friends about it.
How Does It Work?
The Kindera Home Service begins by adding the Kindera WiFi Hub to your home network.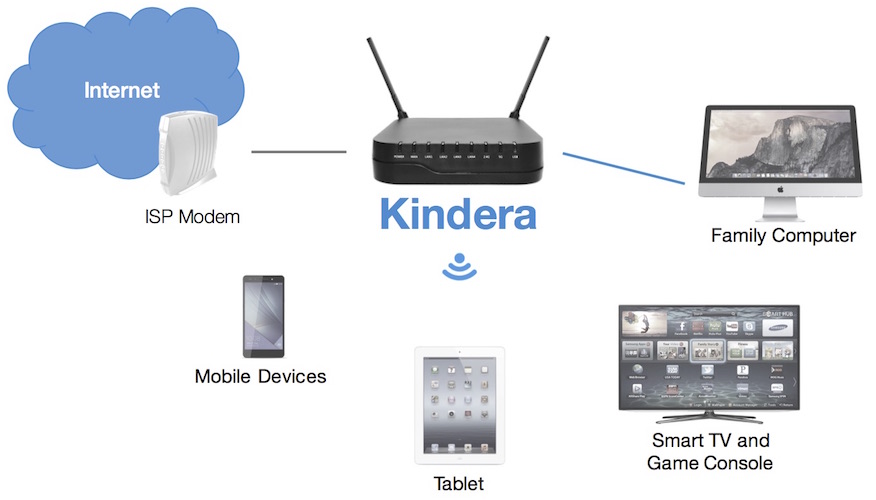 Adding the Kindera WiFi Hub to your network helps protect your home without doing all those terrible things other parental control software inflict upon you.
Kindera does not slow down your internet
Kindera does not decrypt your HTTPS internet activities so your online banking remains secure
Kindera does not require you to install software or certificates on your devices
Kindera does not require you to change any settings on your devices
Kindera was invented by parents who had tried many bad products. We became so frustrated by the state of the industry that we were compelled into action. Everything that annoyed us about the existing solutions, we fixed. And while we were reinventing Parental Controls we made new discoveries and invented innovative ways to avoid these problems. The result is the amazing Kindera Home Service. A service so simple to use and so utterly indispensable that you'll question why it hasn't always been this way.
Kindera allows you live monitoring of all the Internet traffic in your home
Kindera allows you to create separate rules for each device in your home
Kindera allows you all the standard Parental Control features like content filtering, time of day limits, and email notifications
Kindera allows you to monitor your home Internet while away from home via your smartphone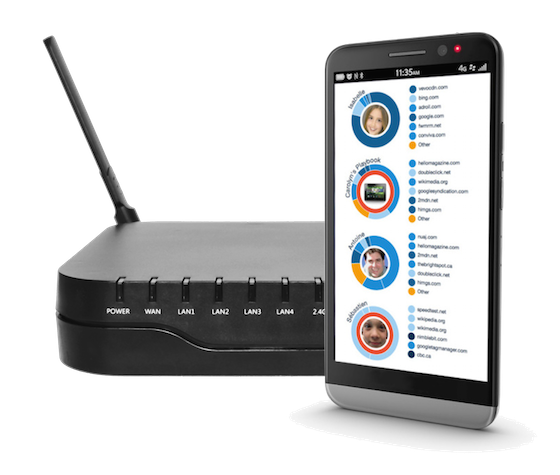 The Kindera Home Service was designed from the ground up with child safety and parent mobility in mind. The entire user interface for the Kindera Home Service is a web application that works in any browser. The UI is elegantly simple to use with only a single finger tapping away on the logical actions the traffic patterns require.
We didn't stop there. We didn't just build a better Parental Control solution with Kindera. We also built a better WiFi router. The Kindera WiFi Hub is a significant upgrade to your existing home network. All the traffic routed through Kindera is blazing fast because of our brand new 802.11ac high speed WiFi processors. This gives you upto 3 times the bandwidth of your old 802.11n router. Kindera's 4 Port GigE Switch gives your wired ethernet devices a 10 times speed boost compared to old 100 Mbit connections.
We have already anticipated your future needs which means Kindera is already able to support 4K Streaming Video, WiFi enabled wearables, and any "Internet of Things" gadgets yet to be invented.
Are you ready to take control of the Internet?